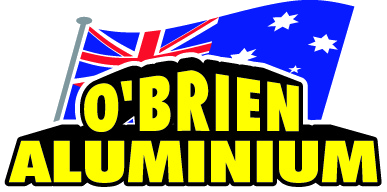 O'Brien Aluminium Pty Ltd
ABN: 82 002 780 458
2 Blackman Crescent, South Windsor NSW 2756
Ph:(02) 4587 9766 Fax: (02) 4587 9726
Steel Tray Bodies
Fully Welded Construction - Built To Last
Tube Head Board Style
3" Steel Tube HeadBoard
3 Std Sizes;
1811mmx1855mm - suits dual cabs

2085mmx1855mm - suits most extra/space cabs
2471mmx1855mm - suit most single cabs
Standard Features;
250mm High Dropsides
Head Board Mesh Cabin Protection
Tail Light Protection
Integrated Front Step
Full Length Rope Rail
Abrasive Blast, Zinc Primed, Powder Coated finish
3 Year Warranty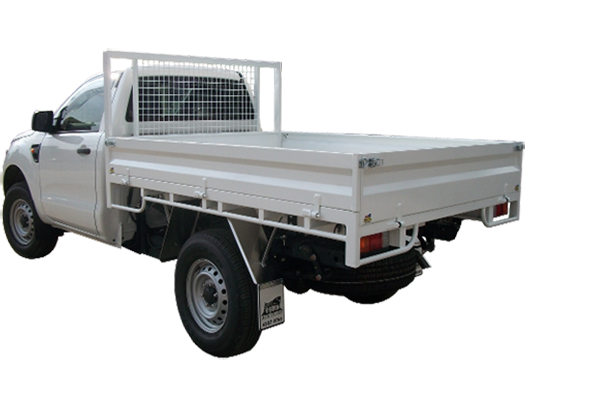 H Frame Head Board Style
65mm x 35mm RHS frame Head Board
3 Std Sizes;
1800mmx1855mm - suits most dual cabs
2074mmx1855mm - suits most extra/space cabs
2460mmx1855mm - suit most single cabs
Optional Features;
Dropsides to Specified Height
Rear Ladder Rack Removeable or Fixed.
Head Board/ Ladder Rack Hand Holds,
Fixed or Removeable Pins.
Galvanised Tie Downs
Profiled Steel Under Body Tool Box
Under Body Plastic Water Tank

O'Briens fabricate all product In house- Genuine locally made and supported products. We can also fabricate to almost any custom specification required.